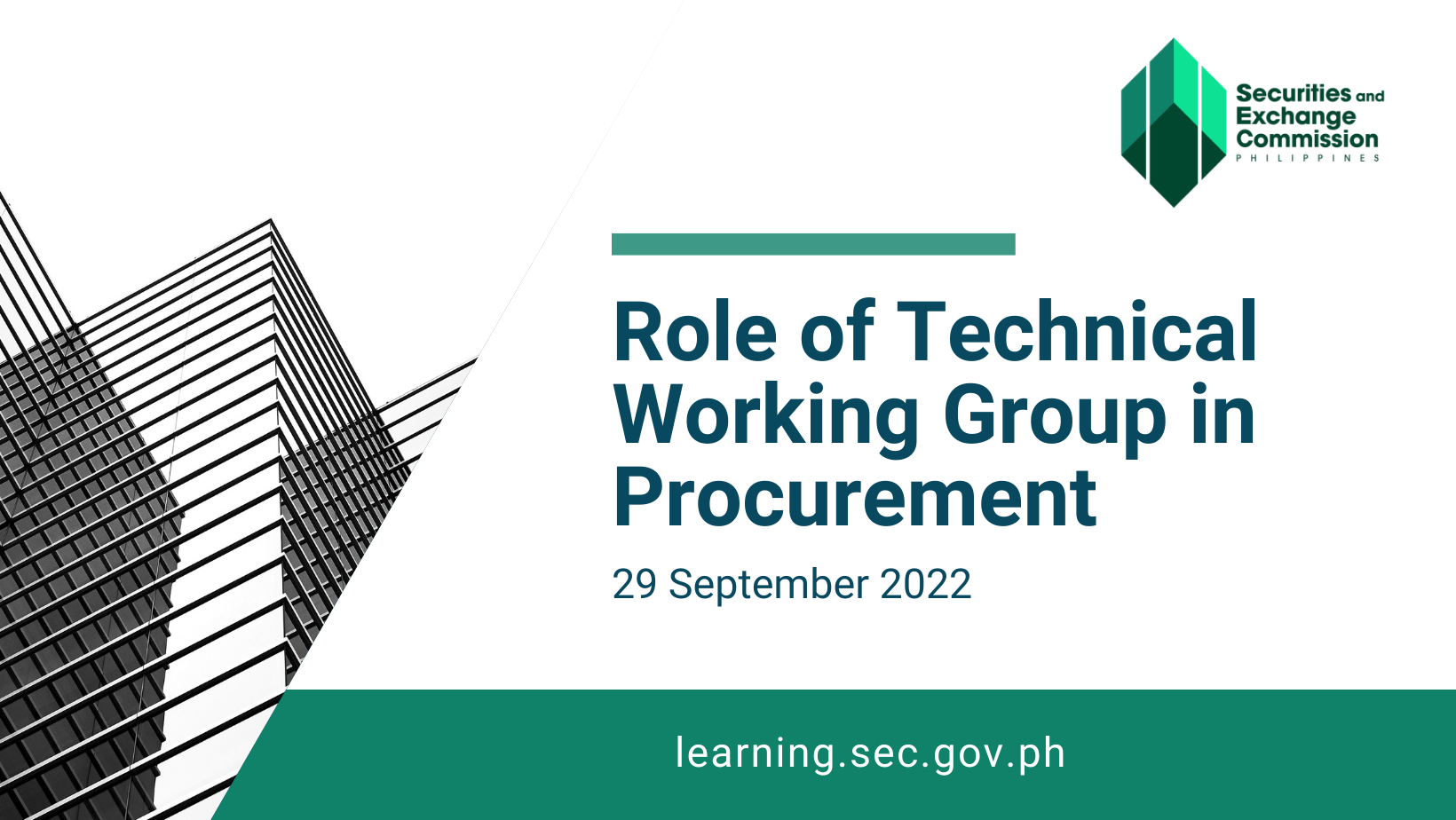 This training is intended for the members of the Technical Working Group (TWG) and Procurement Division who will be working with Bids and Awards Committee in handling procurement activities. This training will focus on the role of the TWG and the specific tasks that they are required to perform and complete in accordance to the rules and regulations set. The specific objectives of the programs are:
a) To better understand and appreciate the role of TWG Members;
b) To be aware of procurement timelines during bidding;
c) To learn the proper way of conducting activities;
d) To be aware of the documents required to be prepared; and
e) To share best practices on procurement activities.