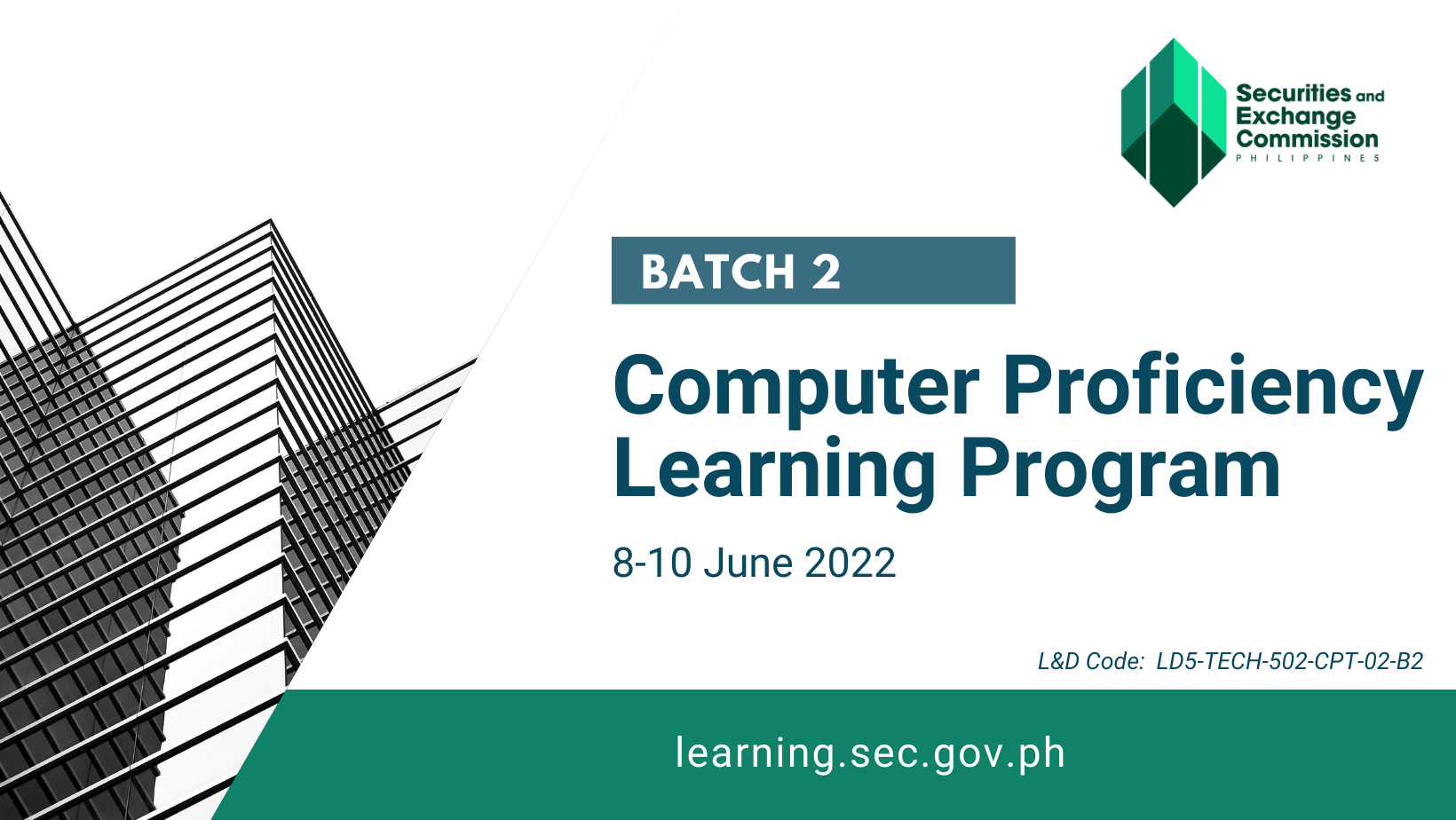 The SEC is mandated under the law to champion investor protection, promote good corporate governance, company registration, and oversee the capital market in the country while taking cognizance of the situation of the capital market in ASEAN countries and the Asia-Pacific.
Nowadays, automation is a critical partner in productivity and operations for organizations to excel. In the SEC, the human resource, as computer users, is expected to be equipped with the necessary computer proficiency to maximize technology in communications, in managing data, generating reports, in conducting complex accounting functions, problem-solving, synthesizing, and many more.
This program is expected to increase the knowledge and proficiency of the participants with the use of Microsoft Office (MS Office) applications – Word, PowerPoint, Excel – from intermediate to advanced. This program will make the SEC employees more productive insofar as report writing, preparation of memorandums, and data management or handling voluminous data is concerned. The program will aid the participants in preparing the presentation materials of their superiors and promote the SEC and what it does as a regulatory agency.