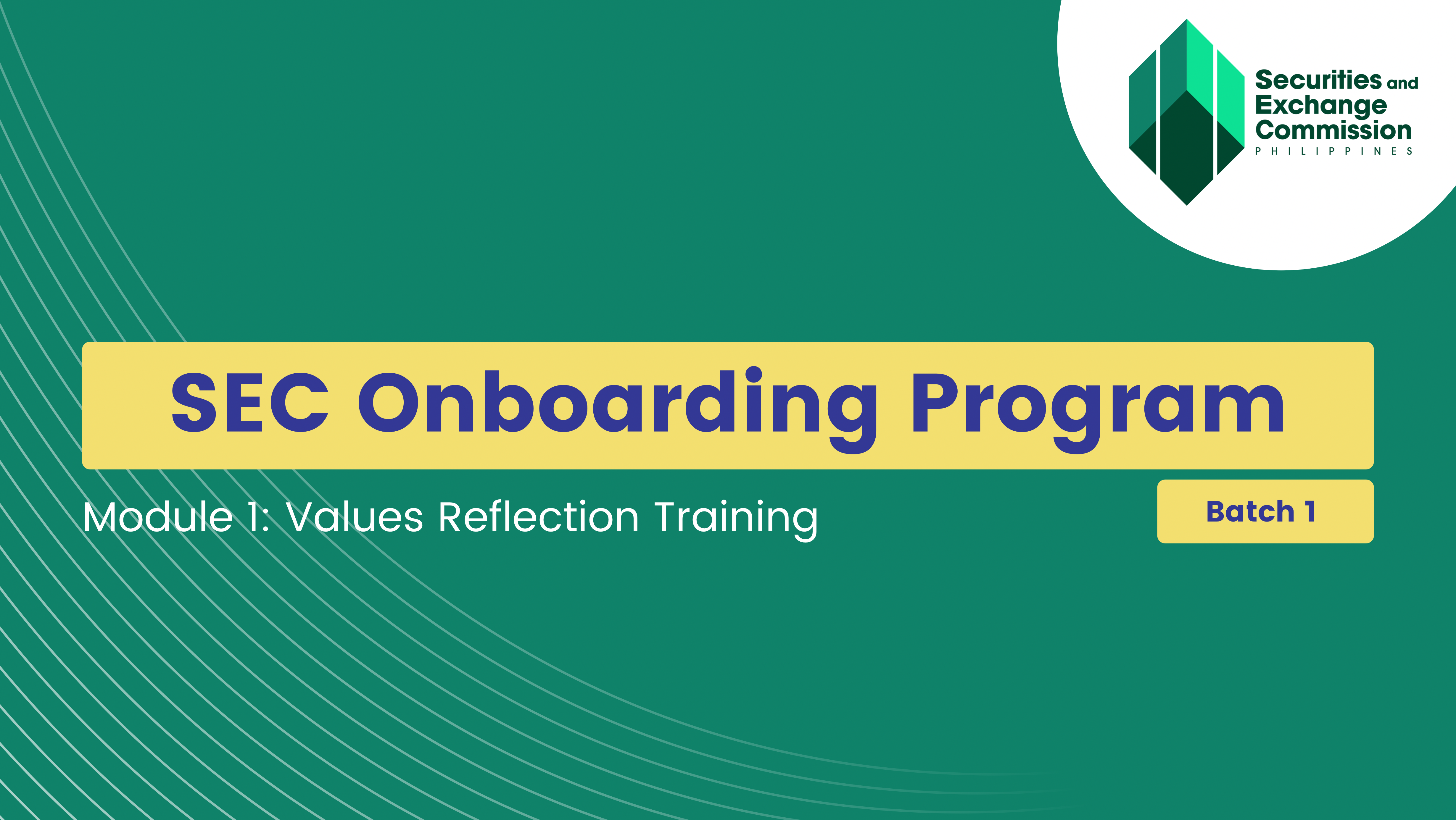 The Onboarding Program is a structured learning intervention that occupies an interstitial place in the entry process of new hires. Composed of five (5) consecutive trainings, it is meant to supplement the employee's orientation conducted by the Human Resources Management Division (HRMD) of the Human Resource and Administrative Department (HRAD), and to underpin the assimilation by the host units.
The strategic intent of this program is two-fold:
It aims to equip new hires with basic functionality, and

It intends to imbue new hires with the ethos of "employeeship"
The first module (Module 1) of the SEC Onboarding Program deals with 'Values Reflection Training.' This training seeks to entrench the SEC corporate values into the consciousness of the new hires and to induce the new hires to translate them into workplace behavior, which will help build the 'brand' of public service of the SEC and which will ensure their alignment with the new vision of the SEC under its new leadership.